There are a range of grants and support options available to businesses. To stay up to date with grant funding announcements, sign up to our newsletter, follow the Tourism North East industry Facebook page and keep an eye on our Latest news.
Additionally, you can sign up to the Business Victoria newsletter for updates on business support programs.
We are pleased to provide letters of support for projects that meet eligibility criteria, and that help to drive tourism to Victoria's High Country.
You can request a letter of support by emailing [email protected], or call 03 5728 2773.
Business Grants & Programs
| NAME | DETAILS | STATUS | LINK |
| --- | --- | --- | --- |
| Regional Events Fund Stream 2, round 3 | Support for events held in regional Victoria that drive tourism | Opens 2 May, closes 30 June 2022 | Details |
| Cultural Tourism Accelerator Program (Regional Arts Fund) | Grants of $2,500 - $15,000 to support arts based programs to increase visitation, build consumer confidence, drive engagement across communities and between region, and support sector-led responses. | Open from 10 December 2021 | Details |
| Business Costs Assistance Program Rd 3 | Payments of $1,000 / $2,800 / $5,600 / $8,400 per week for eligible businesses (based on employing status and 2019-20 payroll size). | Open, ongoing | Details |
| Small Business Energy Saver Program | Supporting Victorian small business owners save on energy efficient equipment. The program provides a bonus for businesses who upgrade equipment at their business premises. | Open until 31 May 2022 | Details |
| Licensed Hospitality Venue Fund | Automatic payments of between $5,000 and $20,000 per week, (depending on venue capacity) for licensed hospitality premises. | Open, ongoing | Details |
| Jobs Victoria Fund | Financial support for Victorian employers to employ people who have been most affected by the economic impacts of the pandemic. | Open, ongoing | Details |
| COVID-19 Disaster Payment | Payments of $200 / $450 / $750. Commonwealth Government support payments for eligible workers, micro-businesses and sole traders impacted by public health orders. | Open, ongoing | Details |
| Business Continuity Fund | $5,000 grants for businesses that remain impacted by capacity limits.. To receive this funding, businesses must have received or be eligible for the Business Cost Assistance Program Round Two. | Open, ongoing | Details |
| Commercial Tenancy Relief Scheme | Available to businesses with an annual turnover of less than $50 million that have suffered a decline in turnover of at least 30% due to COVID-19. | In place from 28 July, ongoing | Details |
| COVIDSafe Deep Cleaning Rebate | For small and medium-sized businesses, where anyone suspected or confirmed to have coronavirus (COVID-19) has been on the premises or worksite when they may have been infectious. The rebate covers up to 80 per cent of the cleaning costs at each worksite, capped at a grant of $10,000 (for a total cleaning cost of $12,500). | Open, ongoing | Details |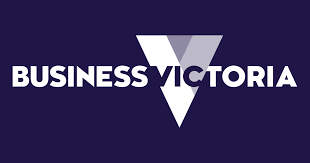 A Victorian Government initiative, providing the tools, support and resources
to start, run and transform a business.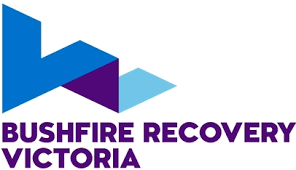 Connecting individuals, families, communities, businesses and regions to rebuild and recover after bushfires.

Victoria's peak tourism industry body and leading advocate for Victoria's tourism and events industry. A membership based service providing opportunities for members to connect and keep informed on the latest research, policy development and impacts that shape the Victorian visitor economy.