KICKSTART YOUR TOURISM EXPERIENCE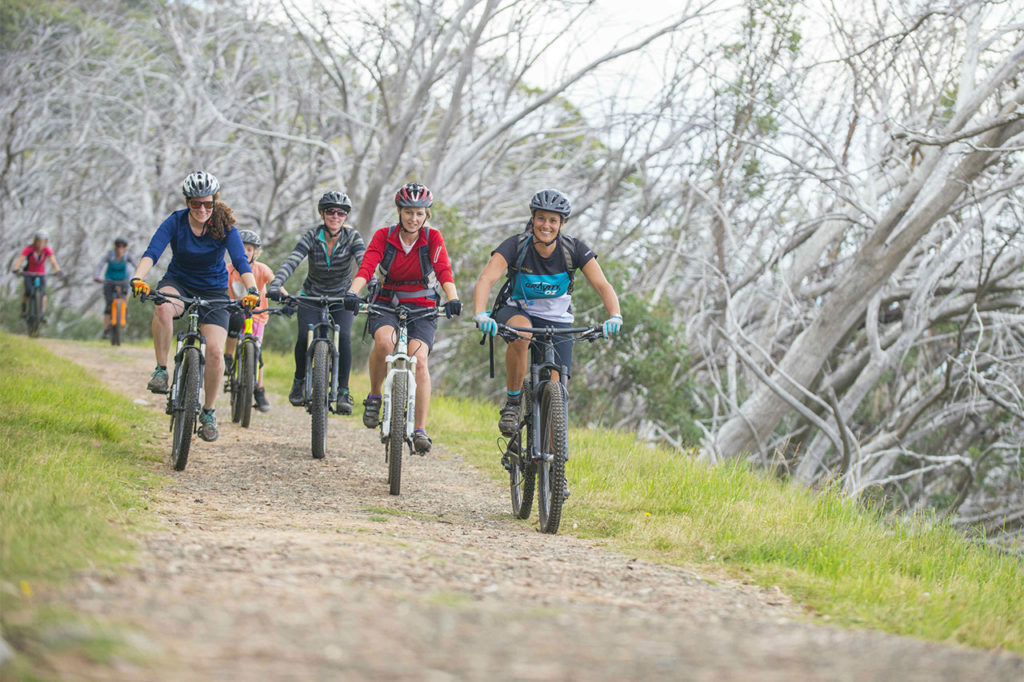 Tourism North East is keen to receive applications from established High Country business operators who may be eligible for funding and support under the annual Kickstart industry mentoring and seed funding program.
The program aims to encourage the creation of new, high quality, collaborative tourism products in the North East.
One product from each of Alpine, Indigo and Mansfield Shires, as well as Mt Hotham, Mt Buller and Falls Creek, will be chosen to receive high level product development support and mentoring from both Tourism North East and relevant LGA/RMB representatives and $2500 in matched 1:1 funding from participants. Newly launched Kickstart products also receive PR and marketing support from TNE.
Check the Kickstart Prospectus to find out if your new product idea fits the criteria and for full details of how to apply. We look forward to hearing from you!
Pictured: Mind Body Bike, a Women's Weekend Getaway at Mt Buller, developed as part of the 2016/17 Kickstart program by All Terrain Cycles in Mansfield.