Nine new Regional Partnerships have been established by the Victorian Government across the State to give regional communities greater say about what matters to them and ensure their voices reach the heart of government.
These partnerships aim to significantly increase collaboration between communities, industry, businesses and government to address the most important challenges and opportunities in each region.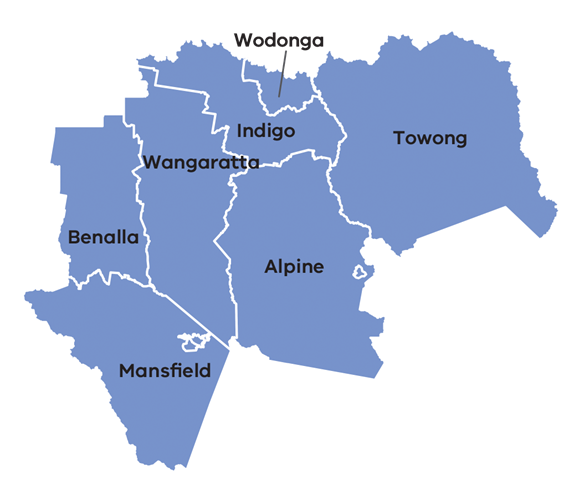 Each Regional Partnership is guided by a diverse group of members drawn from local communities, businesses and the three-tiers of government.
Members will engage with their communities on priorities for their region, building on existing strategies and plans – harnessing the good ideas, the energy and the passion of locals.  Priorities will be presented directly to the Victorian Government's Rural and Regional Ministerial Committee.
The High Country is captured in the Oven Murray regional partnership, which includes the destinations featured in the map depicted on the left.  Representing the tourism interests of the region is TNE's CEO, Amber Gardner, who will work with the other local community and business representatives to progress the strategic social, economic and environmental priorities for the area.