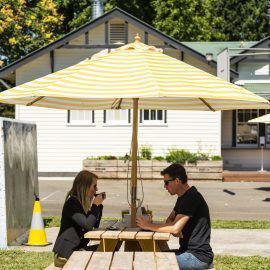 One on one appointments with the TNE team
Tourism businesses have the opportunity to meet with our Industry and Product Development team for one on one, in person or online catch ups.
Stay up to date with TNE's industry news through our industry Facebook group.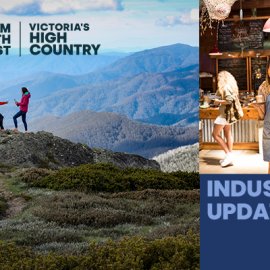 The TNE Industry Newsletter is distributed regularly via email.
It covers the key topics, relevant and up to date information and timely notifications of issues industry need to be kept informed about.
TNE hosts a range of industry networking sessions every year that allow businesses to interact with each other. These sessions provide the ideal opportunity to learn about the broader regional tourism offering and make connections with businesses that can complement your own operation or be leveraged for new business opportunities.
Networking events can include social functions as well as a forum where industry unite around specific issues and can be sector specific or broad-reaching across all tourism industries in the High Country region.
Speak to the Industry Development team, or check Eventbrite for upcoming opportunities