Pedal to Produce 2016-17 Launch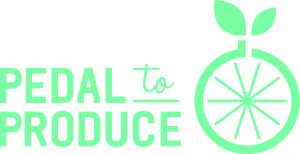 Pedal to Produce is great tourism product that targets the foodie market, connecting and highlighting the key food, wine and craft beer offerings associated with the Murray to Mountains Rail Trail. It showcases the townships along the Trail and their various farm gates, wineries, cafes and more, offering visitors to the region a unique culinary and cycle tourism experience.
The 2016-17 Pedal to Produce program launched this week with a new look brand and product maps, commencing with a Rutherglen roll-out. Visitors to Rutherglen heading out on the ride on the first day it was available, which demonstrates how popular this offering is amongst the target market. Similar launches will now follow in Beechworth and Bright and then Myrtleford and Milawa, effectively rounding out the Pedal to Produce regional experience.
Pedal to Produce maps for Rutherglen are available from the Rutherglen Wine Experience. Bright Pedal to Produce maps will be finalised before Christmas. The rides are never much longer than 12km with a finite number of stops, so not every business can be included. To express your interest in Pedal to Produce participation in Bright, Beechworth, Myrtleford or Milawa, please contact Sarah Pilgrim on [email protected]