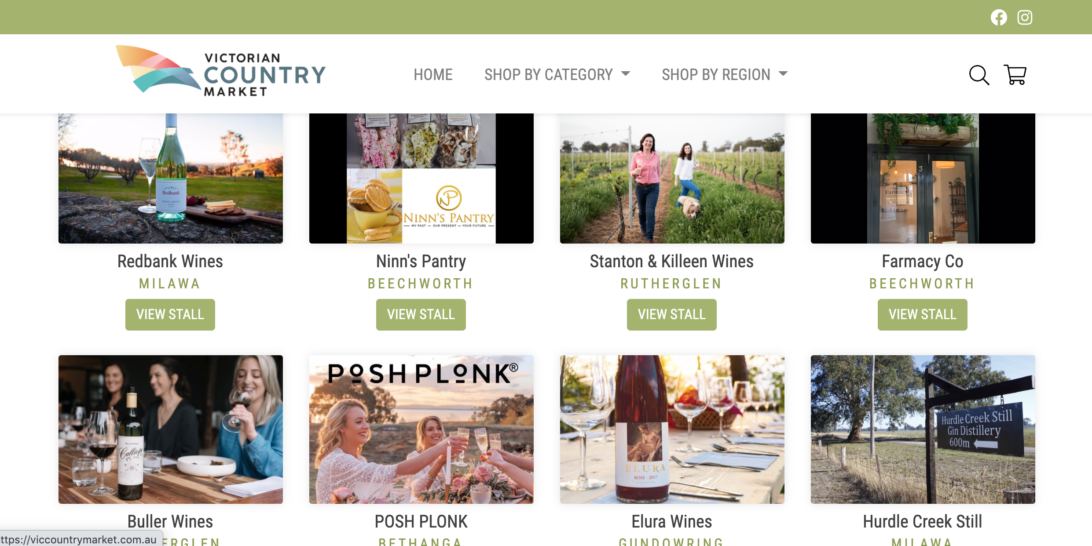 The second phase of Visit Victoria's successful Click for Vic campaign kicks off this Friday 23 October with integrated Spring and Summer paid advertising, social media marketing and mainstream PR efforts focusing on encouraging consumers to spend with hard-hit Victorian businesses.
Key themes of the campaign, which will continue until 31 January, aim to give businesses an additional boost throughout the festive period and to leverage key retail/eCommerce moments including Black Friday, 'Thank you Day' Grand Final eve public holiday, the Spring Racing Carnival, festive gift buying season, celebrating summer and the outdoors with a focus on picnics, barbecues, reuniting with family and friends, Spring Racing at home, Christmas gifts and hampers.
Many High Country businesses are already involved in this initiative via the Click for Vic Victorian Country Market platform which  connects consumers directly with Victorian businesses offering at-home, virtual or delivered to the door experiences. Visit Victoria has also integrated messaging into the campaign to encourage consumers to buy now, visit later, to help kickstart intrastate travel when the time is right.
At a national level, Tourism Australia has launched a $7 million Holiday Here this Year campaign fronted by Hamish Blake and Zoe Foster-Blake to showcase Australia as a desirable holiday destination to Australian consumers locked out of international travel.
High Country businesses with a current ATDW listing (N.B. if you haven't already signed on, ATDW listings are FREE to tourism industry businesses until 31 October) and set up for online sales are encouraged to join the Click for Vic campaign by using #clickforvic and #visitvictoria as well as their own handle and hashtags on social media (Facebook, Instagram and Twitter) and by also encouraging customers to do the same. Interested businesses can download the full Click for Vic industry toolkit HERE. Similarly, to leverage Tourism Australia's domestic campaign, download the relevant toolkit CLICK HERE..
TNE can assist tourism businesses with listings, as well as one-on-one or group training in using and leveraging the range of digital platforms to full effect. Contact the TNE office at [email protected] or phone 03 5728 2773.
TNE's own campaign, High Country at Home, has also continued to provide a platform for metropolitan consumers to shop  regionally or purchase online experiences with participating High Country businesses.
Want to stay in the loop?