As the nature-based tourism pillar is so diverse, one product is used to provide focus for current marketing and experience development efforts – walking. The walk offering encompasses everything from low-impact town walks, through to multi-day hike across the peaks, with the High Country exhibiting natural credentials and diversity of product in this space.
If you are a tourism operator and wish to participate in Walk High Country initiatives or would like to develop a walking product contact Industry Development Manager Eddie Wilson on [email protected].
TNE utilises a range of channels to take the Walk High Country brand to market. These include:
Walk High Country website
The Walk High Country website is the primary call to action for marketing campaigns. The website features the walks of the High Country and destination travel information.
Walk High Country social media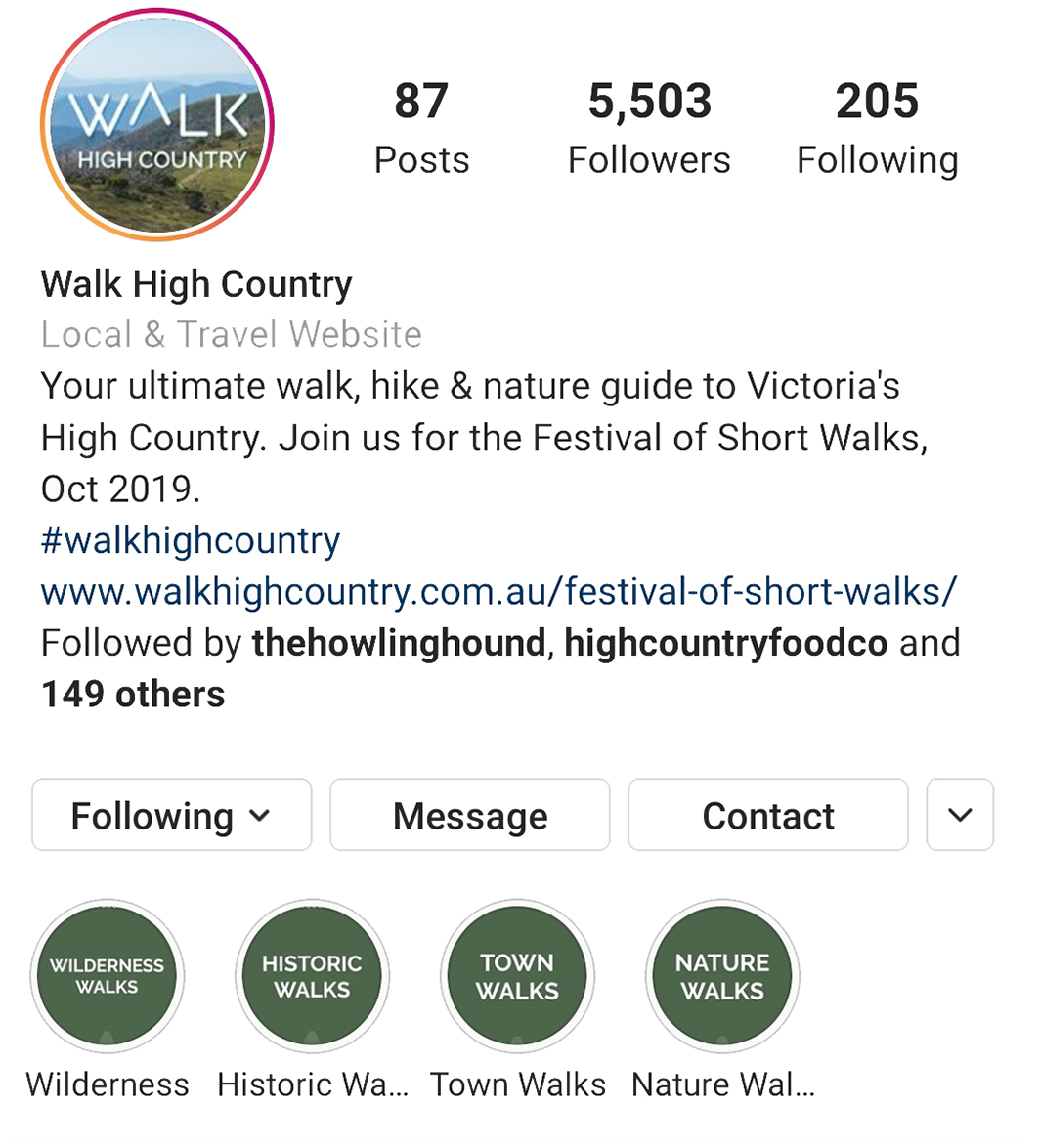 Follow on: Facebook | Instagram
Exploring the unique landscapes of Victoria's High Country by foot.
Operators can encourage visitors to post and share their High Country exploring imagery, walking, hiking, running and other nature-based activities. They can also share their content or post your own imagery that highlights the walkable nature experiences in North East Victoria.
Discovering well-formed paths, High County colour and big views most commonly achieve the best engagement.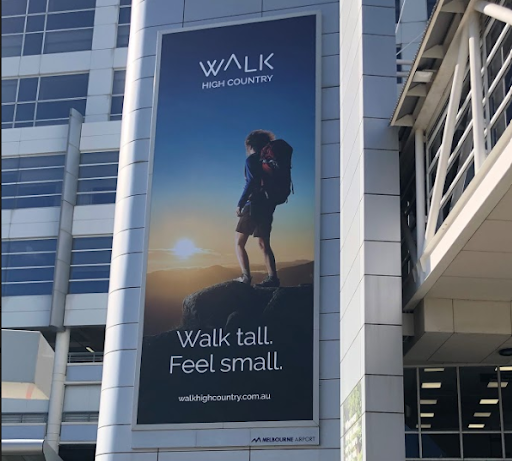 Walk High Country marketing programs
TNE develop and implement an annual marketing plan for the Walk High Country pillar. To meet the overarching business objective of driving visitation and yield the campaign's objectives are;
to increase awareness of Walk High Country in key target markets
to position the High Country as a 'must-walk' destination
In 2020 the Walk High Country campaign delivered a targeted, integrated approach across high-impact channels including out of home, social media and digital advertising featuring imagery that reflected the breadth of the region's walks.