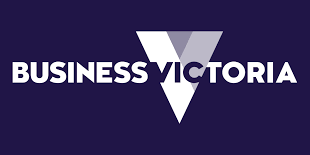 The Victorian Government has announced details of the Victorian Events Support Package dedicated to supporting event organisers, hosts and suppliers as they manage the ongoing impacts of the COVID-19 pandemic and current restrictions.
The package forms part of the more than $500 million in business support offered in response to the restrictions announced on Thursday 27 May 2021.
The Victorian Events Support Package delivers five streams of support for the events industry:
The

Sustainable Event Business Program

will provide

grants of

up to

$250,000 to major event organisers, hosts and suppliers who have suffered a loss as a result of the recent restrictions that began in late May, and the ongoing viability of their event or business has been significantly affected by the pandemic.

The Impacted Public Events Support Program will deliver grants of up to $25,000 to eligible event organisers and up to $10,000 to eligible suppliers of Tier 1 and Tier 2 public events under the Public Events Framework that were approved to take place between 11.59pm on 27 May 2021 and 11.59pm on 24 June 2021.

An Independent

Cinema Support Program

will deliver up to $12,000 to independent cinema operators unable to operate due to the COVID-19 restrictions that commenced at 11.59pm on 27 May 2021.

Live performance event presenters are eligible for up to $7000 under the Live Performance Support Program (Presenters). A presenter is a person or organisation with the right to hold, cancel or re-schedule an event, collect the proceeds from ticket sales and/or re-locate a given live performance event/s. This includes producers, promoters, venue owners or artists promoting their own show.

A Live Performance Support Program (Suppliers) will support suppliers of goods and services involved with live performance events, including musicians and performers, will be eligible for a grant of $500 per event where the events they were contracted to support could not proceed because of the restrictions. Contracted suppliers include performers, crew, merchandise sellers, technicians and engineers.
For more information on each program, please visit business.vic.gov.au/events-support.
Information on how to apply and when applications open will be published soon – please sign up to the Business Victorian newsletter to be notified.
The Business Costs Assistance Program Round Two  and the  Licensed Venue Hospitality Fund 2021 are now open for applications to eligible businesses. A number of event organisers, hosts and suppliers may be eligible for these programs. More information, including guidelines, eligibility criteria and how to apply is available at the Circuit-Breaker Business Support Package website.
The Victorian Government will continue to work with the events industry, as restrictions ease in the weeks and months ahead.
Want to stay in the loop?