TNE is governed by a Board of Directors that includes the CEOs of all the shires and resort management boards represented in the High Country along with six independent appointees, overseen by an independent chairperson.
All director positions on the TNE board are voluntary.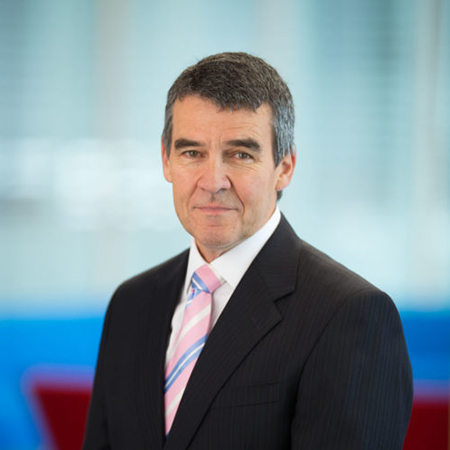 Ross Passalaqua
Chair
Ross Passalaqua is a Company Director and business consultant with broad leadership, commercial, operational, and technical experience ranging across multiple sectors. Following an early career in consulting engineering, Ross worked in corporate business roles in Australia and overseas primarily with the Shell Group of Companies. He later developed tourism management and development skills as CEO at Falls Creek Resort Management prior to taking up several Board positions.
In addition to his TNE role, Ross is currently a Director of the People and Parks Foundation and Disabled WinterSports Australia. He also provides independent safety management consulting and coaching services.
Having both regularly holidayed and lived in the region for over 45 years, Ross and his family have an enduring passion for Victoria's High Country.

Trevor Ierino
Indigo Shire Council
CEO Indigo Shire since February 2018
Previous roles included:
Director Business Services – Wodonga City Council – 10 years
Chief Financial Officer – Goulburn-Murray Water – 10 Years
Financial Controller and member of executive team for Australian operations – Henry Jones Foods (IXL Jams) – 7 years
Various positions of leadership in financial services – Ford Motor Company – 11 years
Overall spread of 20 years in private sector and 23 years in public agencies.
Played a key role in developing the Albury Wodonga Two Cities - One Community concept including negotiating the drafting of the agreement and associated strategic plan.
Committed to employee involvement in the workplace, community involvement in decision making on issues that affect them, openness and transparency, long term financial sustainability of the Shire, reconciliation and truth-telling, and ensuring our Council treads lightly upon this earth.
Passionate about photography as a hobby, also enjoy playing music. Enjoys showcasing the beauty of Victoria's North East, and her many moods, through the eye of the lens, with a particular passion for night landscapes.
Stuart Smythe
Falls Creek Resort Management Board
Stuart is the CEO of Falls Creek Alpine Resort Management Board. A skiing and mountain adventure enthusiast, he has globally diverse and cross-cultural leadership experience gained through senior management roles in Australia, North America, India, Japan and Asia.
As CEO of Falls Creek, his role focuses on implementing the Boards strategy and managing the resort in collaboration with other key stakeholders. This encompasses promoting investment, development, marketing to and broadening the resorts user base focusing on its unique and authentic visitor experiences. Stuart is currently a director of Tourism North East, former Chair of the Australia New Zealand Business Assoc of India, former Chair Macquarie Foundation – Japan. He holds tertiary qualification in economics, post graduate qualifications in finance, investment and business management, and is an alumnus of Harvard Business School.
Brendon McGrath
Rural City of Wangaratta
Rural City of Wangaratta Chief Executive Officer Brendan McGrath is a passionate advocate for Victoria's High Country. In his professional life he has held a number of senior positions across both the government and private sector, including serving six years as Indigo Shire Council Chief Executive Officer prior to his current role as CEO of the Regional City of Wangaratta, which he has held since 2014. As someone who lives and breathes the High Country Brendan has been a driving force in elevating the profile of his municipality and the broader region. The Rural city of Wangaratta is the retail and economic hub of the High Country. He is also a serving board member on one of Victorian Local Government's peak bodies, LGPro, and also with Procurement Australasia, who provide professional services to Government and the Private Sector.
Mark Bennetts
Mt Buller Mt Stirling Resort Management Board
Mark has been the CEO of the Mt Buller & Mt Stirling Resorts since 2017, having previously developed and managed six RACV resorts with 600 staff across Victoria and Tasmania. Mark's career includes over 35 years of management experience in various roles across the hospitality, membership, energy, property development and retail sectors. He has also been a judge in the Victorian Tourism Awards, is Deputy-Chair on the Marriott Support Services Board which is a registered NDIS provider, and is a Director of both the Buller Arts Association and Buller Interschools Association.
John Evans
Independent Director
Professionally, I have worked in and with the tourism and hospitality sectors since the very beginning of my entire career. I have advised large multinational tourist operators, held senior executive positions in the Australian accommodation industry, and acted for buyers and sellers of tourism assets for many years. I moved to north Victoria 21 years ago from Qld, and the environment and attractions here make it a fabulous part of Australia. At any time of the year, the high country always has something to offer.
Amber Gardner, Mt Hotham Resort Management Board
Charlie Bird, Alpine Shire Council
Dom Testoni, Benalla Rural City
Kaylene Conrick, Mansfield Shire Council
Juliana Phelps, Towong Shire Council
Craig Lloyd, Murrindindi Shire Council
Radheesh Anandakumar, Independent Director