High Country Social Media
Tourism North East uses social media to build the profile of the region.
There are a range of social media accounts that target specific audiences.  As at June 2015 there are over 17,000 followers across these accounts and growing.
Meet the social media face of the High Country:
See High Country  
Facebook| Instagram | Big nature imagery, seasonality
Use the #seehighcountry 
Encourage visitors to post imagery and post it yourself.  Big, bold, inspiring nature based imagery is welcomed.
Follow by clicking here.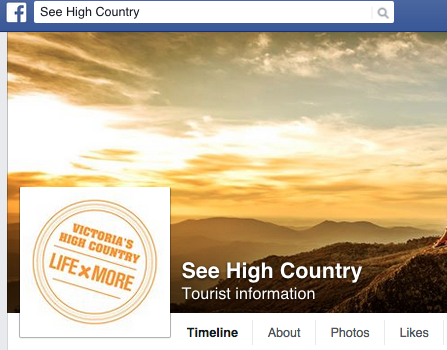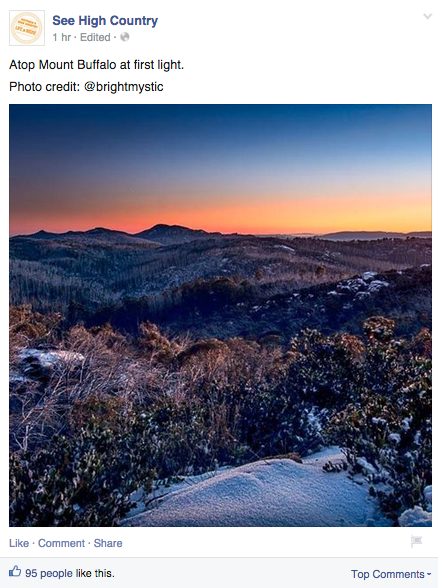 High Country Harvest
Facebook | Food, wine and craft beer
This is our region's year round food, wine and craft beer lovers social media following.
Post delicious evocative imagery of food and wine in the context of our region - idea in a nature based setting, alfresco dining, local produce, experiential with a little bit of quirk.
Hashtag #highcountryharvest
This is used to promote the annual May High Country Harvest event, but also to speak to this engaged audience about our seasonal food offering.
Follow by clicking here.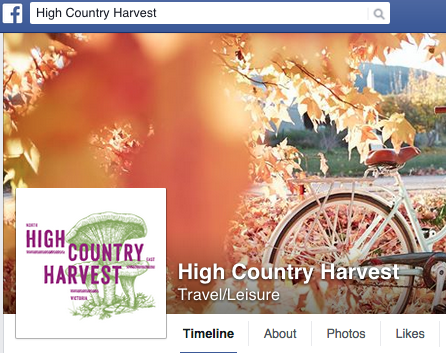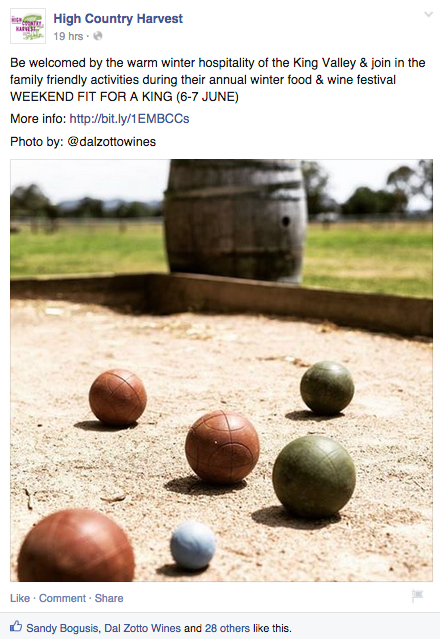 Murray to Mountains
Facebook | Recreational riding on the M2M rail trail
Post pics of your customers enjoying recreational riding in our stunning region, around the trail and towns connected by the M2M.  Food and wine, nature all with a cycle flavour welcomed.
#murraytomountains
Follow by clicking here.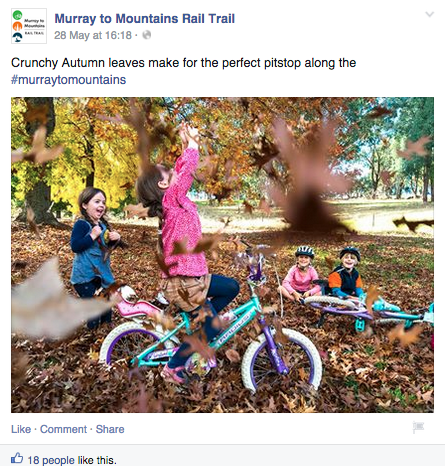 7 Peaks Ride | Facebook | Alpine road cycling
7 Peaks Run | Facebook | Alpine trail running
All things road riding and trail running for the peaks.  High engagement audiences focused on their personal passions.  Achievement, story sharing welcomed.
#7peaks
Follow 7 Peaks Ride
Follow 7 Peaks Run